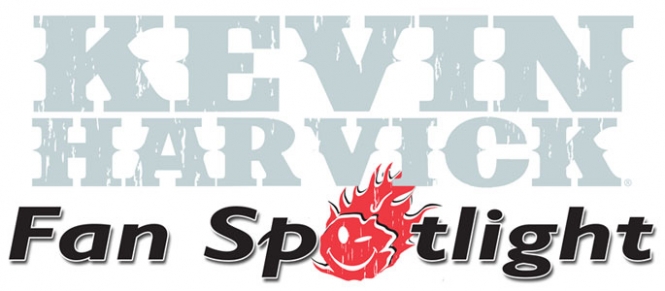 11/19/12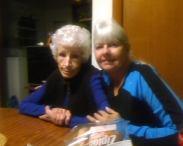 Nora Dooley
What are your hobbies? Collecting cards and when she can get out she collects autographs from
nascar and country singers.
Tell us about yourself outside of racing? I am very compassionate and honest I love country music and anything to do with it, as well as nascar racing. ( Alan Jackson) is my favorite artist in country.
How many years have you been a Kevin Harvick fan? I have been a fan since they year Dale Earnhardt passed away. I wanted to be a fan because Dale said he taught you everything he knows smiling.
What is your favorite Kevin Harvick characteristic? My favorite charistic is the time you take for prayer with your wife and how you walk around with your dog in your helmet she loves that.
What is your favorite Kevin Harvick racing moment? My favorite racing moment was the win at Daytona.
What is your favorite Kevin Harvick paint scheme? My favorite paint scheme is Silver and Black Good wrench
How do you rev up for raceday? How I rev up on race day is by putting on my shirt and relaxing.
Do you have any race day rituals? My unusual race day ritual would be wearing my shirt.
What is your favorite Kevin Harvick collectible? My favorite collectible is bobble heads.
If you had a chance to sit down and talk with Kevin, what advice would you offer him? My advice for him would be keep your eye on Jesus and my mom said I do not give advice I just listen. I also love the way DeLana dresses like you and supports you.